Luxury, elegance and refinement
A harmony between architecture and the lake
Discover this luxurious living environment of very high standing called "Les Rives d'Anières", built in a quiet and residential environment, with a breathtaking view of the lake.
These 4 villas with very high-end services, benefit from spacious volumes and guarantee ultimate comfort. Built using top-of-the-range materials, with an unparalleled quality of workmanship, the villas all have a private pedestrian path giving access to the lake with the use of a stone dike and a wooden pavilion. Corsier Port is just a few steps away and offers many services such as boat storage in the new hall and launching in 1 hour with a simple phone call.
Designed by an internationally renowned interior designer, the villas have a resolutely contemporary architecture and open onto the garden thanks to large bay windows. They are oriented east/west in order to enjoy optimal sunshine throughout the day. The nicely planted gardens are enhanced by beautiful swimming pools and numerous terraces, offering different living environments.
Les Rives d'Anières offers you the opportunity to enjoy a unique quality of life combining modern comfort with services worthy of the greatest hotels.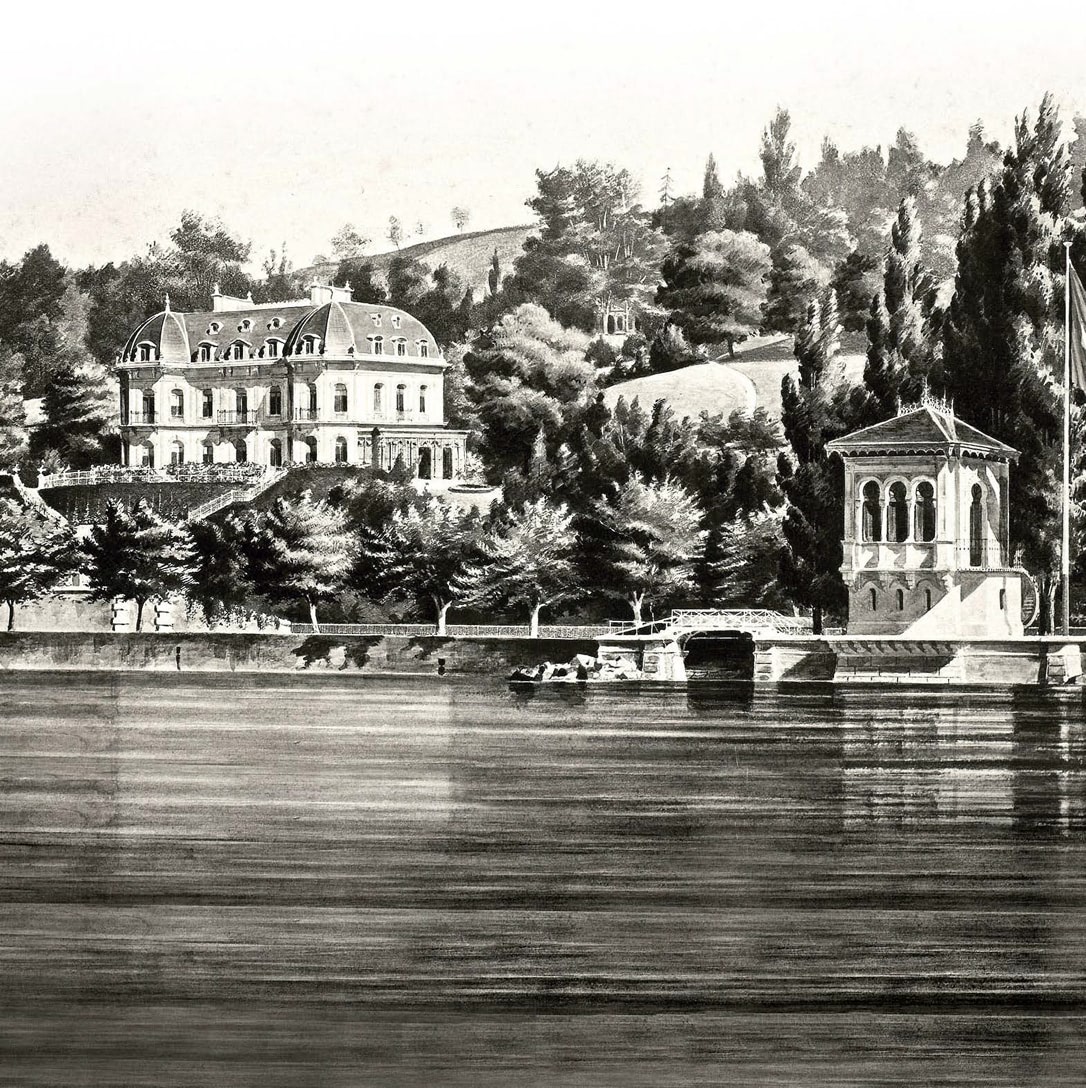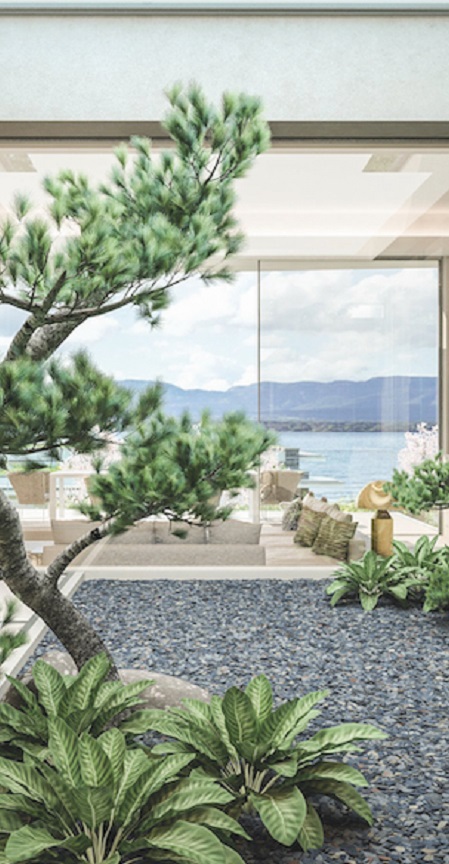 When light occupies the space
Direct, raw, shaped, dappled - light is inseparable from Architecture. It defines every space by its relation with the outside: from its source, through the bay window, it filters in.
Light sets on stage volumes and decorative features, and plays with the building materials; it touches concrete or stone, and dances on glass. Bringing in natural light, a moving material by definition, into a closed place is a challenge for architects.